Patriotic 3-D Tinsel Mini Top Hat Decoration, 6"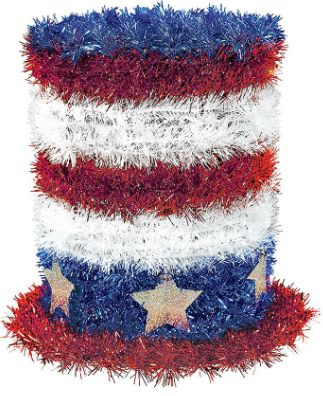 Patriotic 3-D Tinsel Top Hat Decorations - Mini Tinsel Patriotic Top Hat SKU 241727
5 1/2" diameter x 6" tall
Plastic and tinsel
Add shine to your Labor Day table decorations with a Mini Tinsel Patriotic Top Hat! This decoration is shaped like a top hat with red, white, and blue tinsel stripes. Complete with prismatic stars along the brim, this patriotic decoration makes the perfect centerpiece for your Labor Day barbeque!