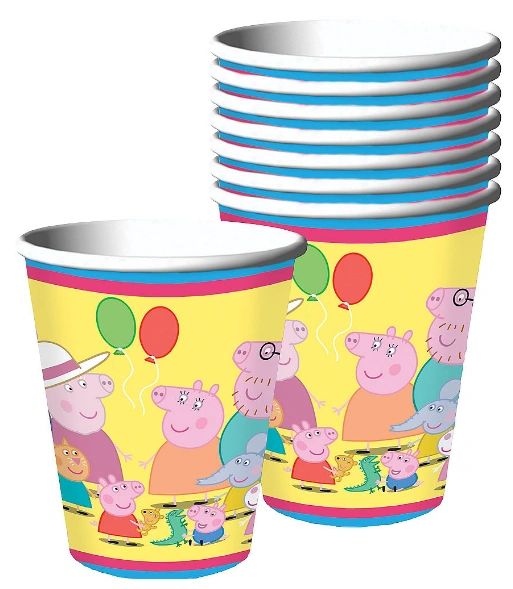 Peppa Pig™ Cups, 9 oz SKU 581490:
8 Peppa Pig Cups 
9 oz capacity
3" x 3 1/2"
Paper cups are suitable for hot and cold liquids
Peppa and all her friends can join the party with Peppa Pig Cups! These paper cups feature Peppa Pig, her whole family, and her best animal friends holding balloons against a bright yellow background. A blue and pink border runs around the top and bottom of these disposable cups, adding even more color to the table. Peppa Pig Cups are essential for a Peppa Pig birthday party!