50's Pillbox Fashion Headband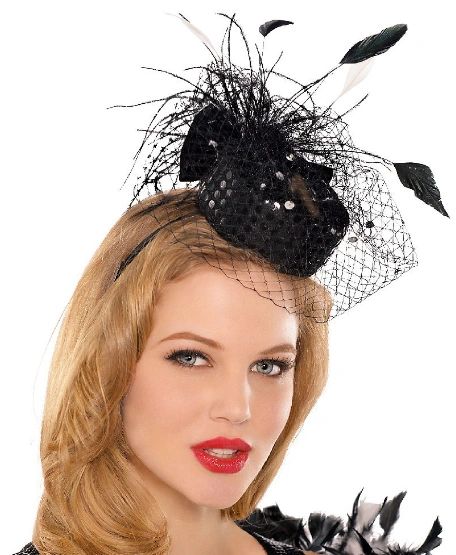 50's Pillbox Fashion Headband
Pillbox Hat Headband SKU 843513:
Pillbox Hat Headband fits most teens and adults

Hello, retro! Our Pillbox Hat Headband will transport you back in time to the 1950's. Turn yourself into a fancy Lucy or gala-going Jackie. This glamorous headpiece is a small black pillbox hat adorned with sequins and a birdcage veil. A black bow is affixed to the back and a fountain of black feathers fancifully extends from the bow. Just place the black headband with the attached pillbox hat onto your head and go, go retro!