Pineapple Value Decoration, 12"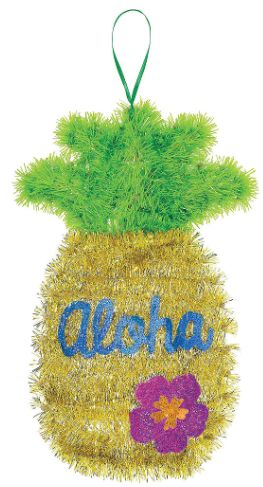 Pineapple Value Decoration - Tinsel Pineapple SKU 241419
8" wide x 12" tall
Attached loop, 3 1/2" drop length
Plastic and tinsel
Sweeten up your tropical party room with a Tinsel Pineapple. This gold and green Tinsel Pineapple is adorned with an "Aloha" headline and pink hibiscus flower. The concealed plastic frame makes it sturdy enough to hang on walls, backs of chairs, or doors to greet guests at your luau, pool party, or summer barbecue!