©Disney Princess Dream Big Folded Loot Bags, 8ct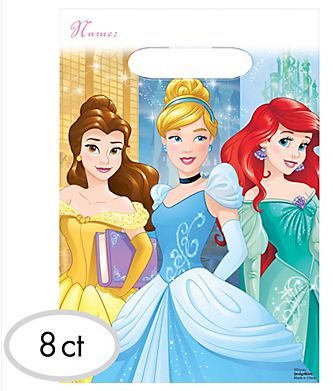 ©Disney Princess Dream Big Folded Loot Bags, 8ct
©Disney Princess Dream Big Folded Loot Bag SKU 371621:
8 Princess Dream Big Favor Bags

6 1/2" wide x 9 1/2" tall

Plastic favor bags

Share some royal trinkets with guests in Disney Princess Favor Bags! These princess goodie bags feature Belle, Ariel, and Cinderella against a yellow, green, and blue background with a place to write each little princess's name at the top. These Disney Princess bags have a convenient cutout handle and are just the thing for bestowing a few party favors upon ladies-in-waiting!