Stain Glass Blue Invitations, 8ct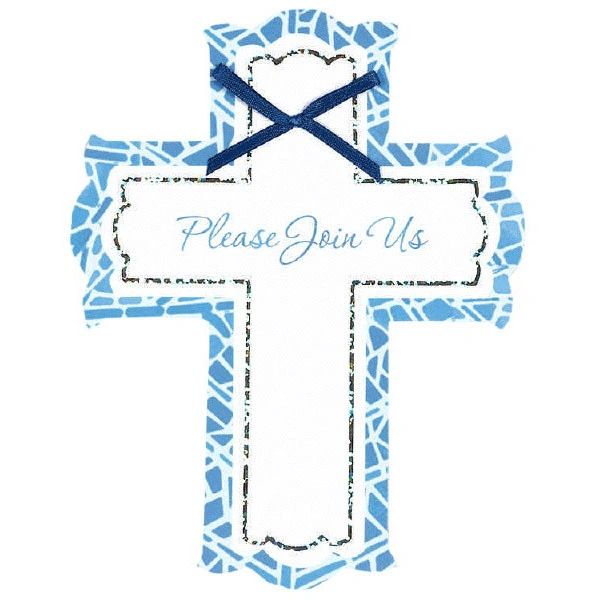 Stain Glass Blue Invitations SKU 493928:
8 Stain Glass Blue Invitations
6 1/4" x 4 3/4"
8 Blue envelopes 
Share your first communion, confirmation, Easter party or any religious celebration with family and friends! Stained Glass Blue Invitations feature a die-cut cross with a border that looks like blue stained glass, and a white center with powder blue vine print and a holographic silver glitter outline. A real blue ribbon bow accents the top of the cross, and a "Please Join Us" headline is in the center. Flip the card over to reveal fill-in spaces for "For," "Date," "Time," "Place" and "RSVP."