Taco Glitter Bead Necklace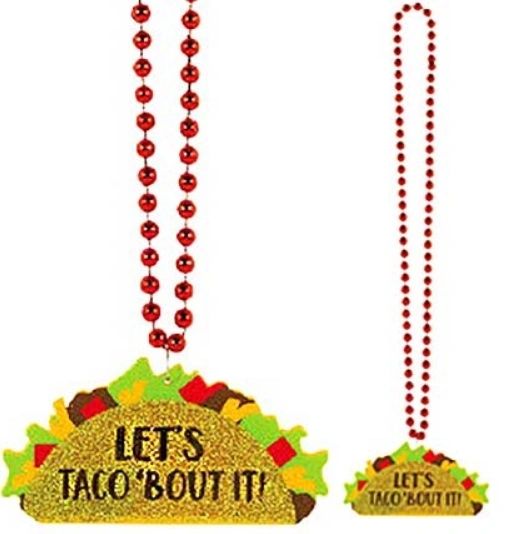 Taco Glitter Bead Necklace SKU 399824:
Necklace, 36" long
Beads, 1/4" diameter
Plastic bead necklace
Accessorize your Cinco de Mayo party outfit with our taco glitter bead necklace. This 36in wearable necklace accessory has fun taco shapes on it and the glitter and beads will make a fun addition to any festive party outfit. It also makes a great party favor or prize and will work well with your other Cinco de Mayo party decorations. These cute LET'S TACO 'BOUT IT! red beaded party necklaces will be the hit at the party! The 36" long beaded necklace has a gold glitter taco and is perfect for a Fiesta Party.