Transformers™ Scene Setters® Wall Decorating Kit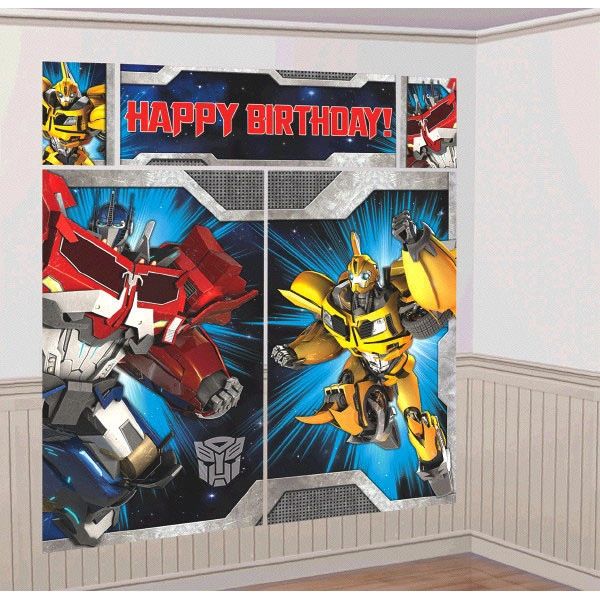 Transformers Scene Setters Wall Decorating Kit - Transformers Scene Setter SKU 670382
Birthday banner, 44" x 16"
2 Large posters, 32 1/2" x 59"
2 Small posters, 10" x 16"
Invite Bumblebee and Optimus Prime to the party with our Transformers Scene Setter! Featuring two large and two small blue and silver posters, each printed with an Autobot, this wall decoration is perfect for photo ops at a Transformers birthday party. It measures over 6ft tall when assembled, and can be mounted on any indoor or outdoor surface using tape or Sticky Tack (sold separately).