Unicorn Sparkle Swirl Decorations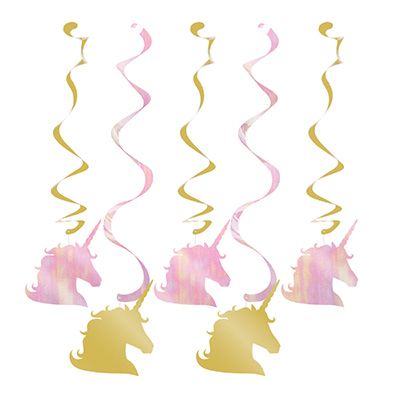 Unicorn Sparkle Swirl Decorations
Unicorn Sparkle Swirl Decorations SKU 329307:

3 Swirl decorations, 30" long

2 Swirl decorations, 39" long

Attached plastic hooks

Unicorn Sparkle Swirl Decorations! These hanging unicorn decorations are metallic swirls that come in gold and pink. Attached at the bottom are double-sided cutouts of gold and pink unicorns. These colorful unicorn decorations make a whimsical addition to your unicorn-themed party. Hang them by the attached plastic hooks for easy decorating. You can add details by coordinating tableware to complement or contrast in a variety of theme colors.