Unicorn Sparkle Invitations, 8ct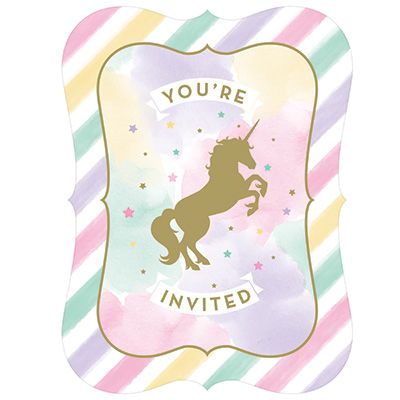 Unicorn Sparkle Invitations, 8ct
Unicorn Sparkle Invitation SKU 329304:

8 Postcard invitations, 4 1/4" wide x 6" tall

8 Envelopes

Elegant Unicorn Sparkle Invitations! These birthday invitations feature a metallic gold unicorn surrounded by colorful stars against a pastel watercolor background. A "You're Invited" headline is written in gold for an elegant look. Flip the postcard invitation over and write all of the birthday party details! Friends and family will be eager to prance over to your unicorn-themed birthday!