Unicorn Sparkle Treat Bags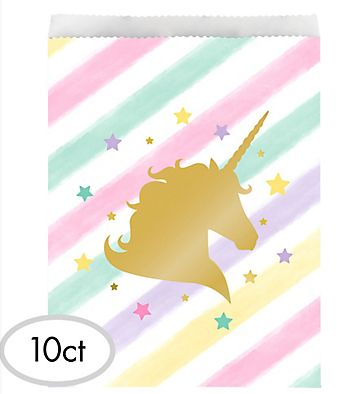 Unicorn Sparkle Treat Bags
Unicorn Sparkle Treat Bags SKU 329309:

10 Unicorn Sparkle Favor Bags

6 1/2" wide x 8 3/4" tall

Paper favor bags

Unicorn Sparkle Treat Bags with a metallic gold unicorn featured on the paper bags against a green, pink, purple, and yellow striped background. Colorful stars surround the unicorn print to add even more color! Fill these unicorn favor bags with tasty treats or party favors.