Valentine's Room Decorating Kit, 10pc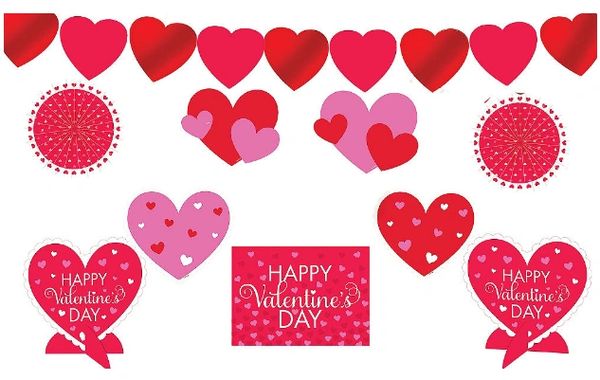 Valentine's Room Decorating Kit, 10pc
Valentine's Day Room Decorating Kit SKU 240671:
Garland, 10' extended
2 Table centerpieces, 10"
2 Paper fan decorations, 12"
Happy Valentine's Day cutout, 14"
4 Heart cutouts, 10"
Paper decorations
Set a romantic mood anywhere with a Valentine's Day Room Decorating Kit! Featuring a whole variety of red and pink heart decorations, this room decorating kit has everything you need to get any room ready for your big Valentine's Day party. Just hang our shiny heart garland over your lovebirds and set our heart centerpieces on your table for a sweet eye-catcher! Set up is easy: just use tape or Sticky Tack (sold separately).