Watermelon Melamine Platter, 13 1/2"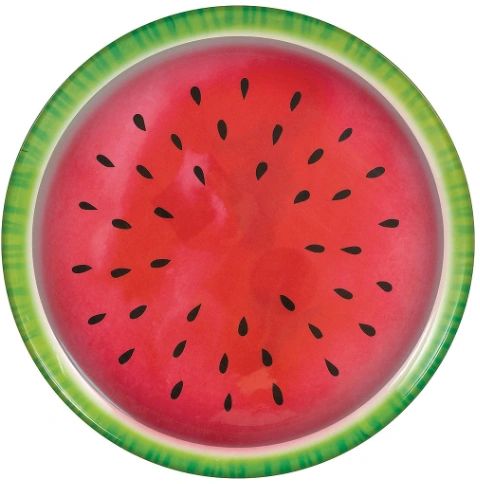 Watermelon Melamine Platter - Watermelon Platter SKU 430733
13 1/2" diameter
Plastic platter
Not suitable for dishwasher use or microwave use
Serve some delicious fruits to friends and family at your summer party using a Watermelon Platter! A large round plastic platter designed to look like a watermelon will add a decorative touch to the rest of your summer-themed serveware. Use this summer platter to serve watermelon slices or any other tasty fruits to guests at your summer get-together!