White Pearlized Wedding Place Cards, 50ct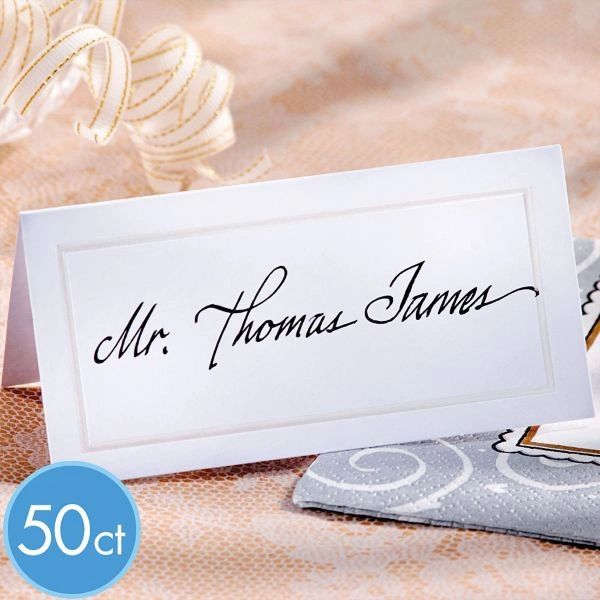 White Pearlized Place Cards SKU 340248:
50 White Pearlized Place Cards
4" wide x 4" tall
Card stock place cards
White Pearlized Border Place Cards will help wedding guests find their seats during your special event! These cardstock cards feature a subtle border surrounding the center. With their classic white color and design, the place cards complement any wedding theme. With 50 place cards per package, you have plenty to display at your wedding reception, bridal shower, or engagement party.