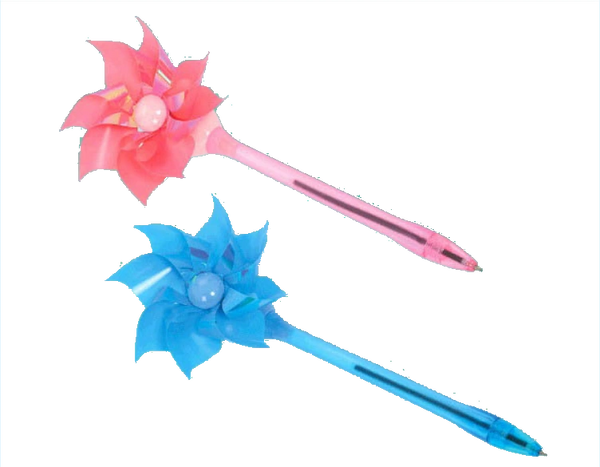 Wind-Up Pinwheel Pen SKU 393410:
Pen size 8 1/2" long
Pinwheel size 3 1/2" wide
Plastic pinwheel pen w/ black ink
Windup motor
Sold individually, click Wind-Up Pinwheel Pen; then select Blue Pinwheel or Red Pinwheel
As cool as a spring breeze! This Wind-Up Pinwheel Pen features a large reflective plastic pinwheel on the top of a transparent blue pen. Just twist the windup knob on the back of the pinwheel to make it spin and shine. Hand it out as a classroom Easter party favor and include them in Easter baskets for your hunny bunnies!