WWE®Party 16 Tattoos per Sheet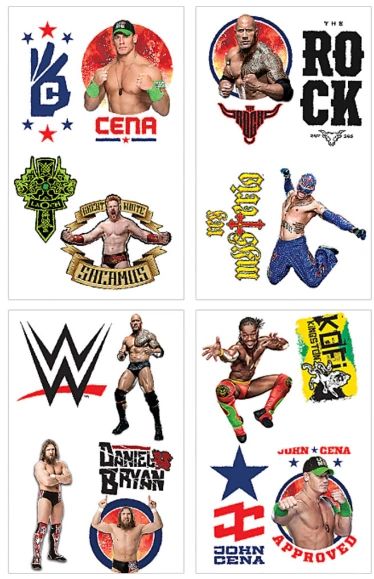 WWE®Party 16 Tattoos per Sheet
WWE®Party Tattoos SKU 395658:
16 WWE®Party Tattoos
1 Sheet, 4" wide x 6 3/4" long
Includes application instructions
Easily removed with baby oil or rubbing alcohol
Put yourself at the epicenter of the WWE Universe! Our WWE Tattoos feature colorful pictures of John Cena, The Rock, Rey Mysterio, and more. Tear sheet along the perforated lines and hand the eight sections of WWE Tattoos out as party favors and prizes at your WWE-themed birthday party.