©Disney Vampirina Postcard Invitations, 8ct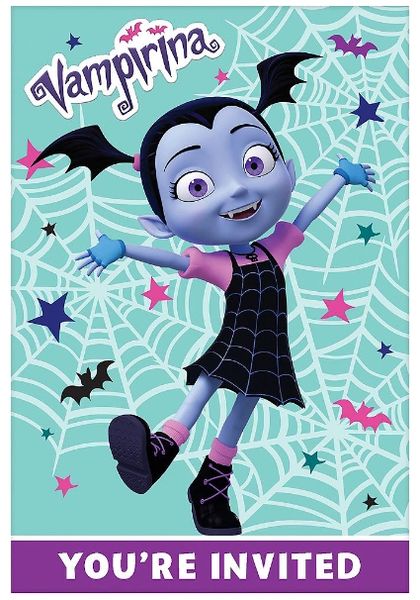 ©Disney Vampirina Postcard Invitations - Vampirina Invitations 8ct SKU 492208
8 ©Disney Vampirina Postcard Invitations, 4 1/4" wide x 6 1/4" tall
8 Envelopes
8 Sticker seals, 1 1/2" diameter
8 Save-the-date stickers, 1 1/2" x 1 1/2"
Invite all their favorite ghouls and goblins for a fun-filled time using Vampirina Invitations. This pack of postcard-style invitations features Vampirina surrounded by bats, spider webs, and stars with a "You're Invited" headline on the bottom. Flip the postcard invitation over and write down all of the party details. With included save-the-date stickers, you can seal up these adorable birthday party invitations and remind them to join in on the magic at a Vampirina birthday party!