©Disney/Pixar Toy Story 4 Postcard Invitations, 8ct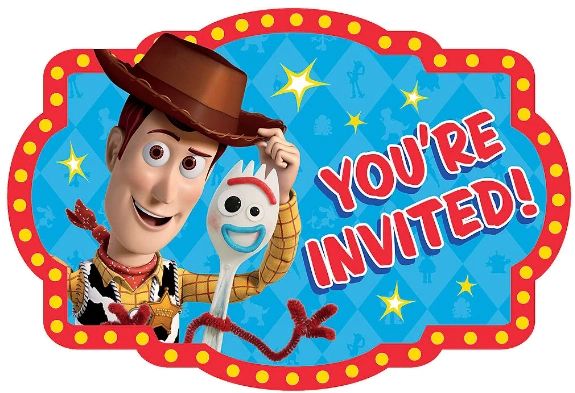 ©Disney/Pixar Toy Story 4 Postcard Invitation - Toy Story 4 Invitations 8ct SKU 480018

8 Postcard invitations, 6 1/4" wide x 4 1/4" tall
8 Envelopes
8 Sticker seals, 1 1/2" diameter
8 Save-the-date stickers, 1 1/2" x 1 1/2"
Invite all the kids for playtime with Woody and the gang with Toy Story 4 Invitations! These paper invitations featuring Woody, Forky, and a "You're Invited!" headline. The invitations include envelopes, save-the-date stickers featuring Bo Peep and Giggles McDimples, and sticker seals featuring one of the aliens. Send out these invitations to friends and family and they will be excited for the Toy Story party!