"YAY" Light Up Head Bopper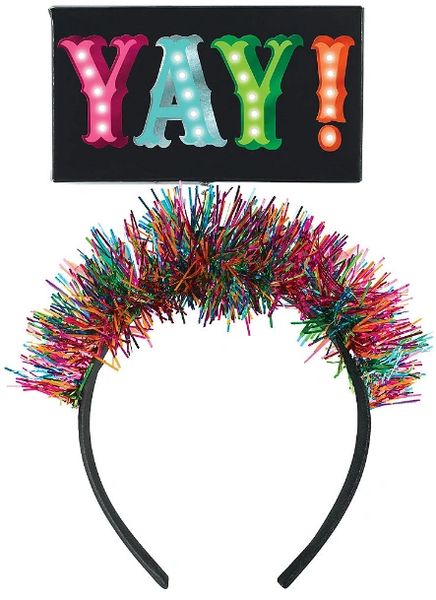 "YAY" Light Up Head Bopper
"YAY" Light Up Head Bopper SKU 310207:
Attachment, 5" wide x 4 1/4" tall



Head bopper i

ncludes batteries



One size fits most teens and adults
Brighten up your birthday suit with this "YAY" Light Up Head Bopper . The plastic headband is covered in colorful tinsel. Attached by a spring to the band is a sign that reads "Yay!" Click the button on the back and the words light up! Add an extra touch of birthday magic to your outfit with this cute headband.